Are you worried about your child's safety in the swimming pool?
MEET THE IDEAL SWIMMING AID FOR YOUR BABY!
As a company that cares about the safety and well-being of our children, we introduce to you the upgraded baby float with canopy that will keep your child safe and protected while in water.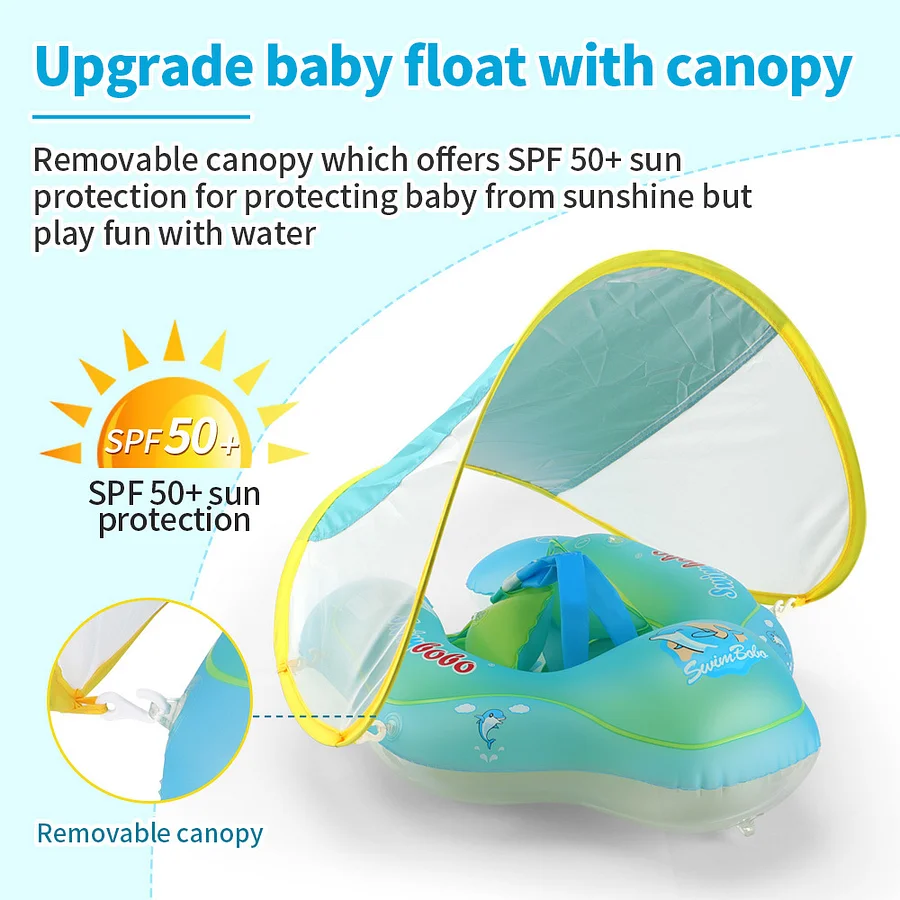 ✅ SUPERIOR QUALITY: The baby float is made of a durable leak-proof PVC material with great thickness of 0.35mm. The surface of the baby float is smooth and soft. The process and ergonomic design meet the requirements of international safety standards for toys. It possesses portable non-toxic and durable materials which makes baby swim safer and happily.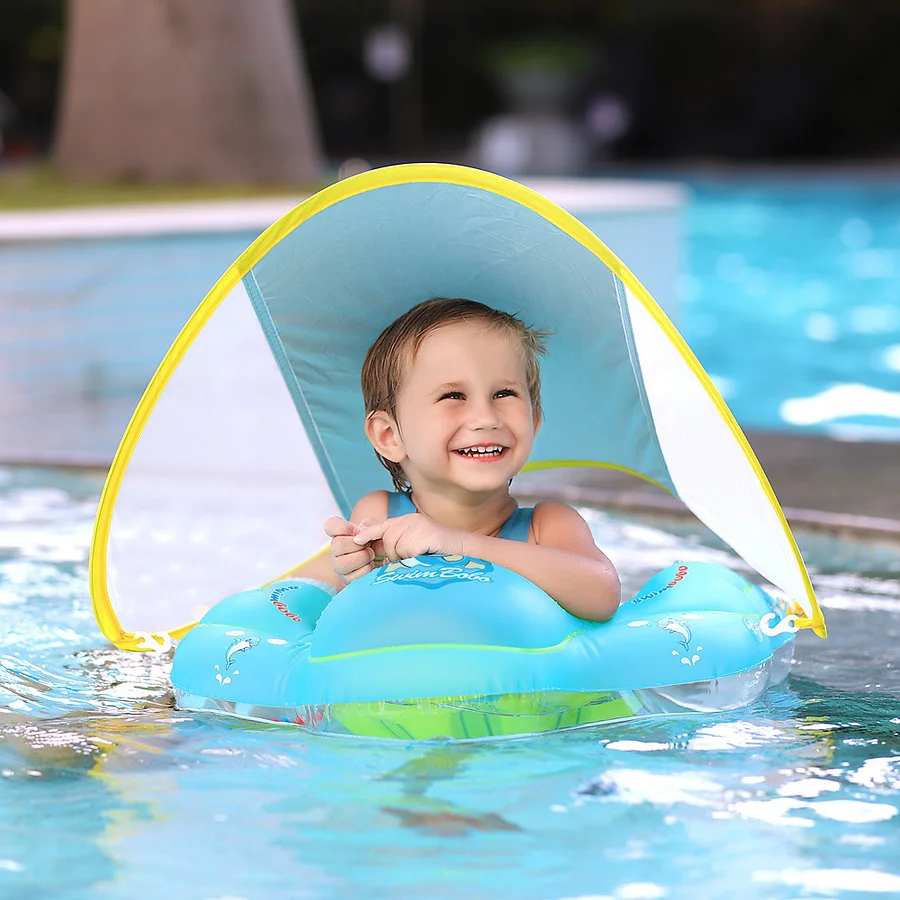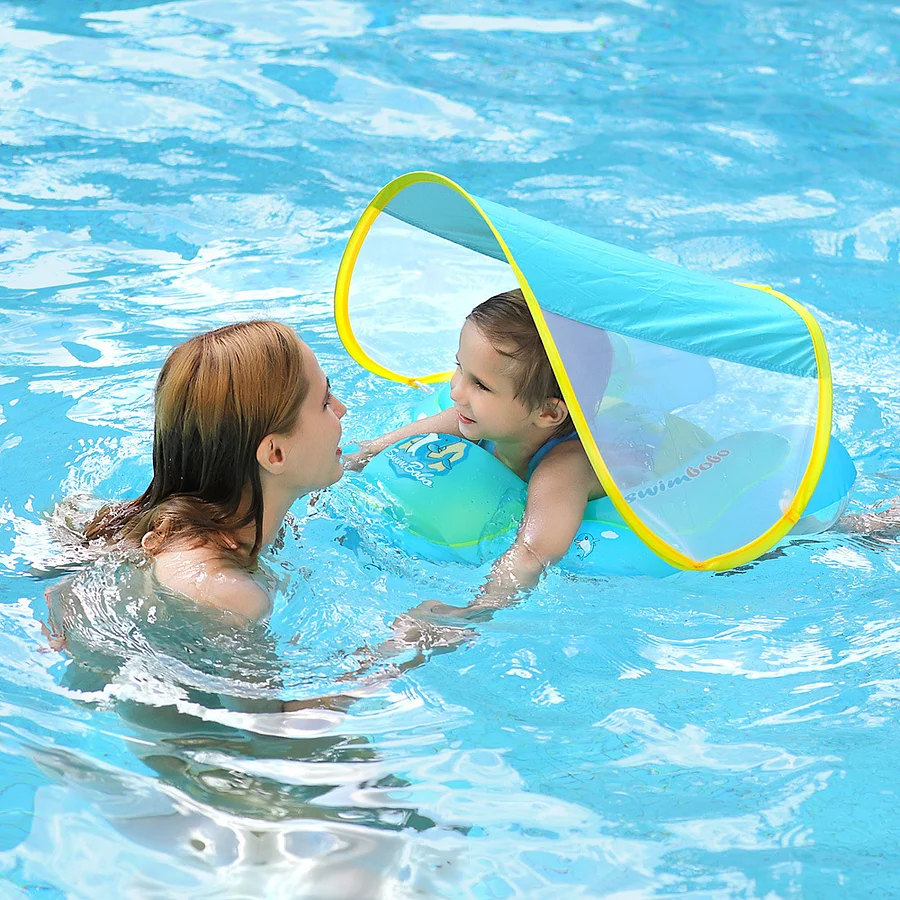 ✿EASY TO USE & CONVENIENT: The float comes with user manual and pump for easy inflation and tube for quick deflation. The Double-layer air bag design provide multiple protections for kids and make it easy to inflate and deflate. It is important that we must inflate the ① air chamber first, and then inflate the ② airbag, otherwise, the pool float will rollover when in use. The float is lightweight which makes it easy to store and transport.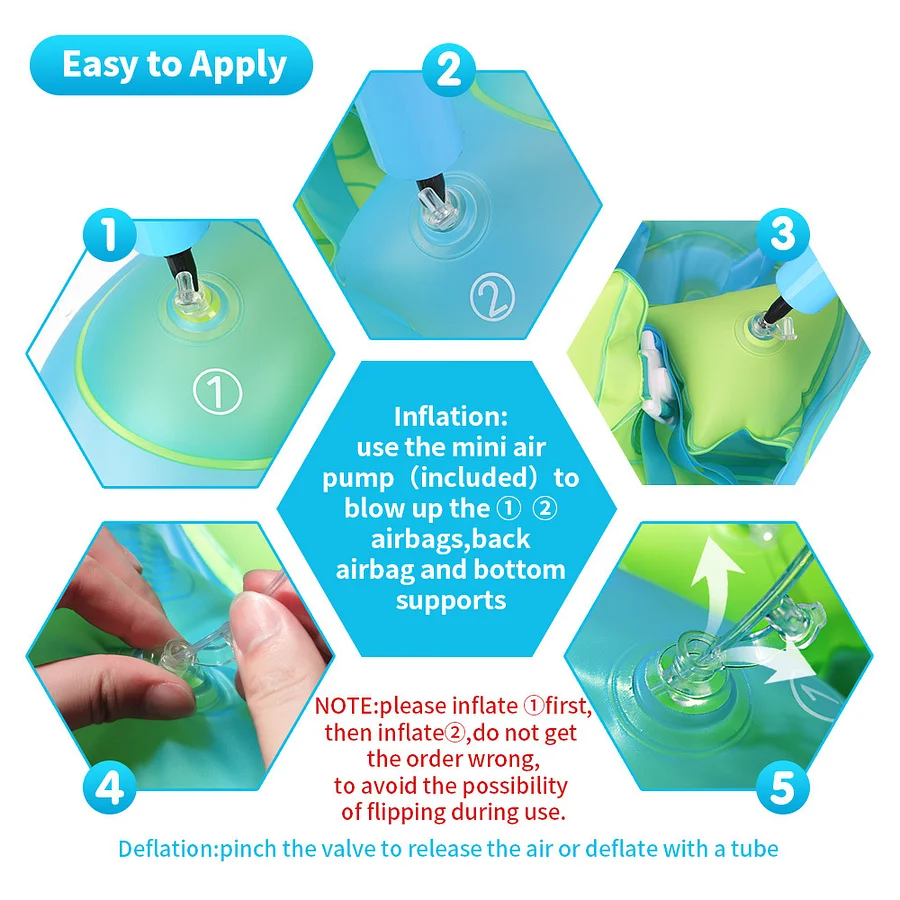 ✿UNIQUE DESIGN TO PREVENT ROLLOVER: Our baby canopy swim float feature a comfortable soft sponge chest part. The anti-flip design makes float front part raised a bit higher than conventional float in order to prevent from turning forward, and the wings on both sides are widened and prevented from rolling over.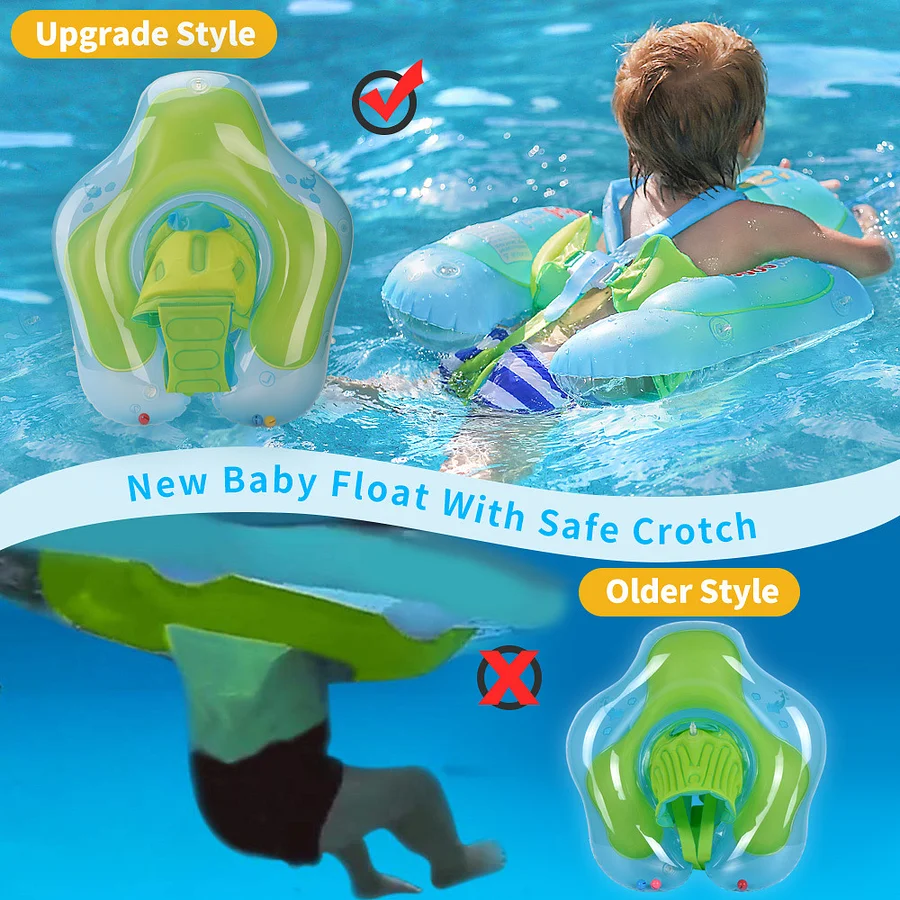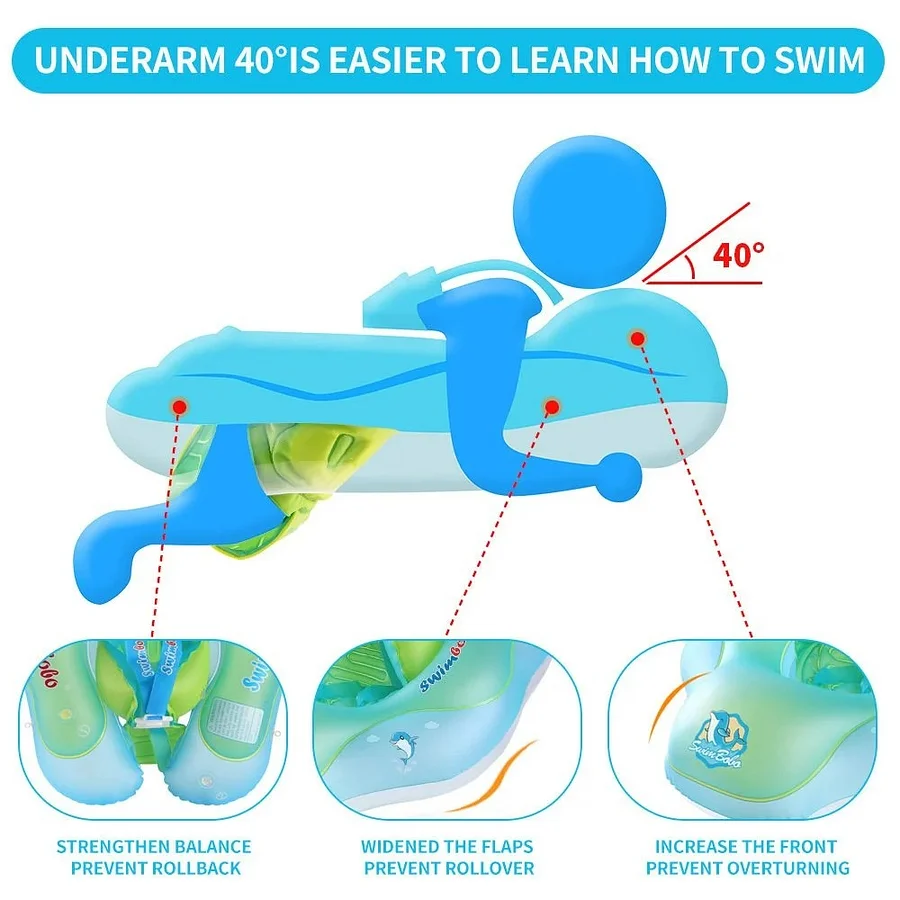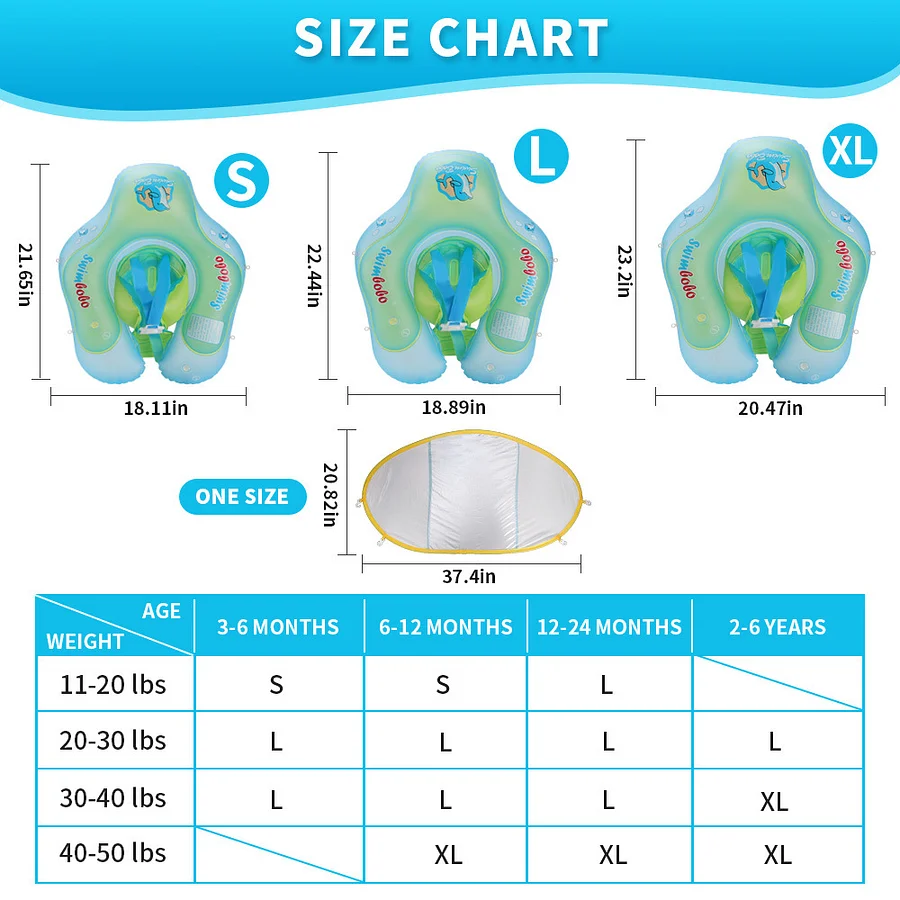 HOW TO MAINTAIN THE FLOAT
✿ You can hand wash with detergent but avoid scrub or brush and leave it to dry.

✿ Hang the float in a nice ventilated area after use in order to avoid moisture.
PRODUCT INFORMATION
Sunscreen swimming float with Canopy
PACKAGE CONTENT
1x Baby Swimming Float Ring
1x Manual Inflator
Size
S: inner diameter 15CM (suitable for 3-12 months 10-20 kg)
L: inner diameter 16CM (suitable for 6-30 months, 16-30 kg)
XL: inner diameter 19CM (suitable for 2-6 years old, 25-44 kg)