The retro metal spray paint process has excellent anti-corrosion, anti-impact and anti-dirty properties, offers rust resistance for durability. Light-sensitive solar waterproof LED, suitable for gardens, courtyards, balconies, outdoor forests. Make it easier for birds to find their food and also can be used as patio & garden decoration and bird watching.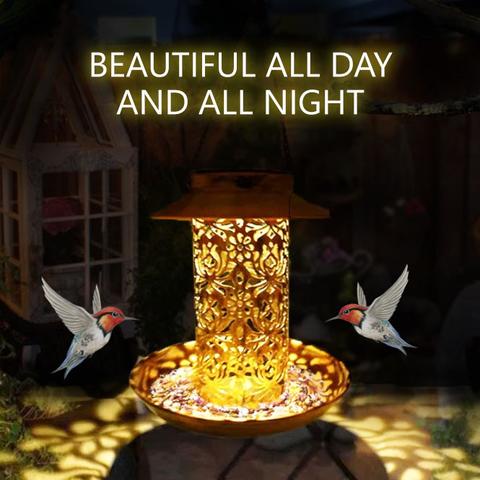 Beautify Your Garden Day & Night
Our Solar LED Bird Feeder will make you the envy of your neighbours. This beautifully designed decorative birdfeeder looks elegant hanging in your garden during the day.
At night, the LED light casts a beautiful decorative pattern over the surrounding area. Improve the aesthetics of your garden 24 hours a day!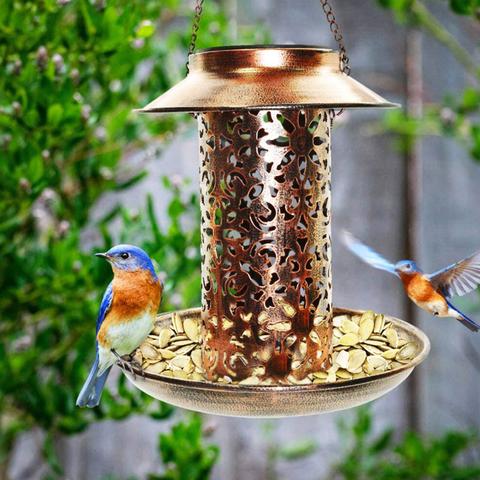 Attract Small Birds To Your Garden
Larger birds such as pigeons and crows don't fit on our bird feeder. But it's perfect for smaller birds such as hummingbirds, finches, robins and sparrows.
If you want to see and hear beautiful small birds in your garden then look no further!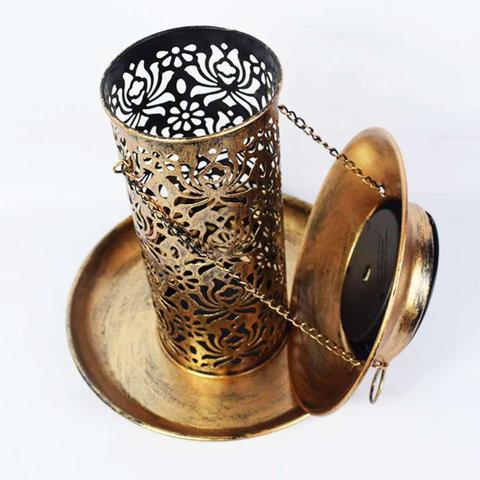 No More Bird Seed Mess
The birds need to peck at the seed which keeps any excess from spilling out at the bottom of the feeder. No fallen bird seed means no cleaning up is required!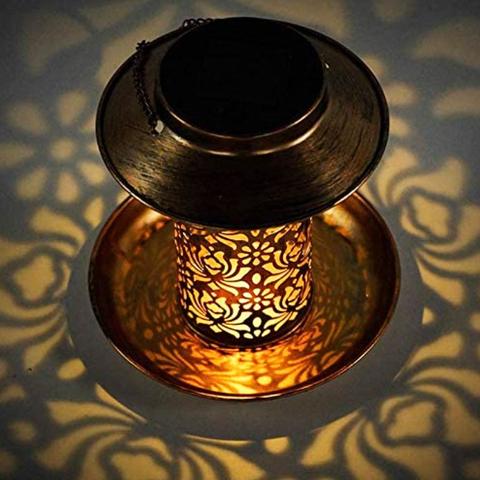 Long Lasting Beauty Day & Night
Our unique bird feeder is made of high quality and environmentally friendly bronze metal, which is durable, sturdy and rustproof.
Our bird feeder will keep your garden looking beautiful for years to come!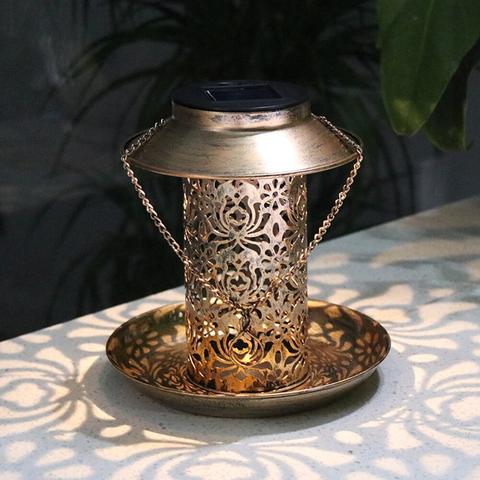 The Perfect Gift For Bird Lovers
It is a great bird feeder for anyone who enjoys bird watching in the backyard and the perfect gift for all bird lovers.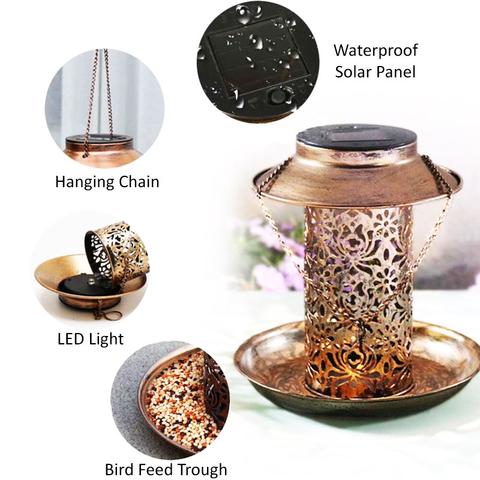 Features 
Solar Powered: Comes with extra-large solar cell and panel, which provides 6-10 hours of lighting for your garden at night.
Easy to Hang & Refill: Simply attach the bird feeder's metal hook to a porch or deck overhang or the lower branches of a tree in the garden. Place bird seeds on the tray to attract birds.
Blocks the Sun & Rain: The sloping roof on top of the lantern shaped design blocks out the elements so that birds can take refuge from the sun and rain.
Waterproof & Rustproof: The solar panel is waterproof and will not be damaged by the rain. The birdfeeder's bronze metal will not rust even when exposed to the elements for extended periods of time.
Large Food Storage Capacity: The bird feeder has a large storage capacity for bird seeds. No need for constant refills!
Charging: Before charging, please make sure to turn the switch to the "ON" position, and that the solar panels are not blocked to ensure access to sunlight. Please allow 8-10 hours in sunlight for it to be fully charged.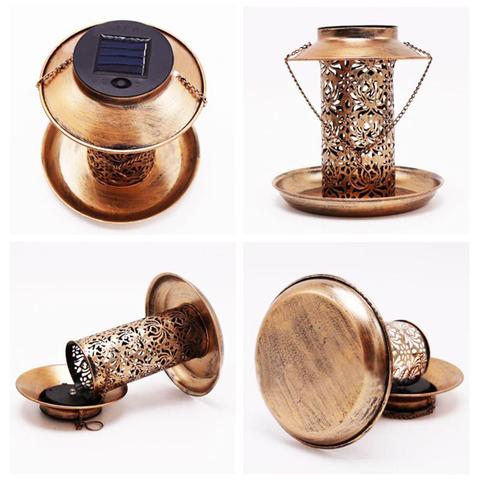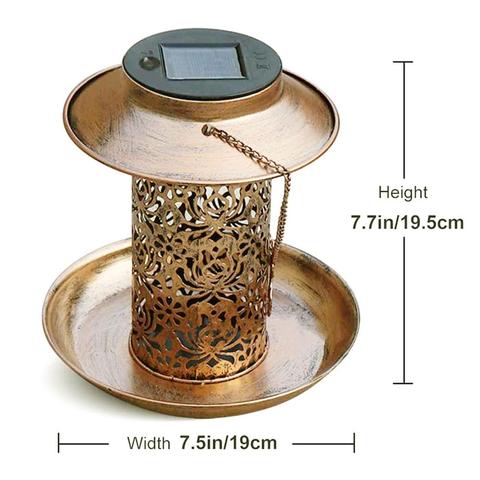 Get The Most Unique Bird Feeder For Your Furry Little Friends Today!