Create fun, curvy braids in seconds!

Quick Twist makes it easier than ever to create trendy styles at home. Spin fun curvy braids right away - so easy anyone can do it!

DIY Automatic Hair Braider lets you create stylish hairstyles with the push of a button!
❤ ★ Designed for girls to create their own hairstyle.
❤ ★ Ease of use and quick knitting. It is the best gift for children
❤ ★ It is made of environmentally friendly materials with high quality.
❤ ★ The package is exquisite and will not be damaged in transit.
❤ ★ Product function: automatic knitting; Applicable age: 3 years +
It's just 6 easy steps with this automatic hair braid tool.

evenly separated with accessories, three strands of hair;
Attach three of the same hair to the three hooks in front of the braid.
Pull the hook into the long tube from below.
Hair hook in the hook of the braid;
starts the switch, starts Braid;
Take the braided whip and tie the elastic tightly around the tail.
💕Make your hair look girly with this magical flash diamond hairdresser! Create a princess hairstyle💕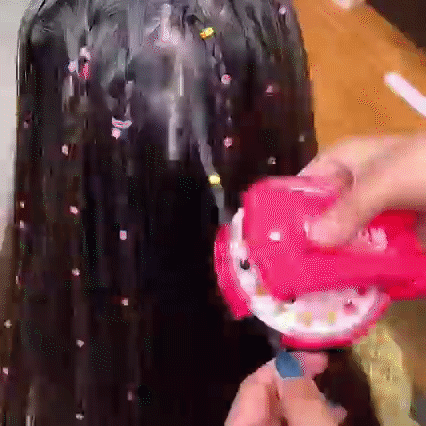 ❤️The magical braid makes your hair unique❤️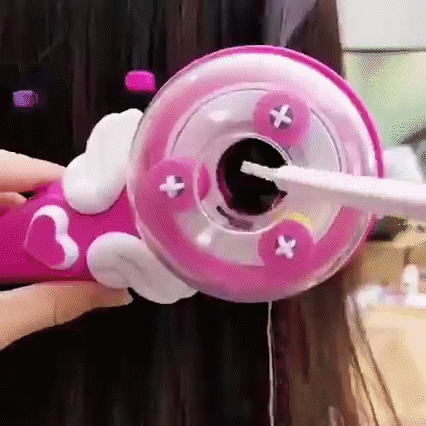 2-Strand Braids Braider:
Flash Diamond Hairdresser: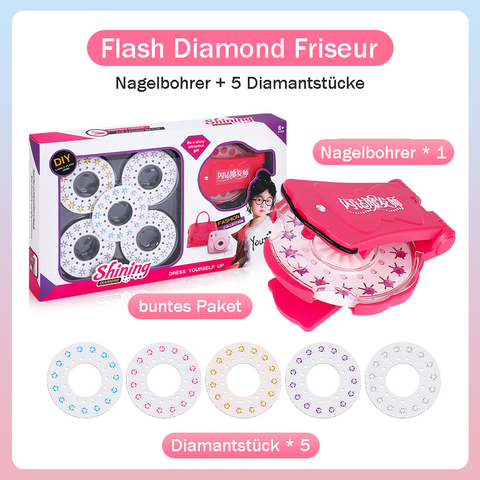 Magical braid :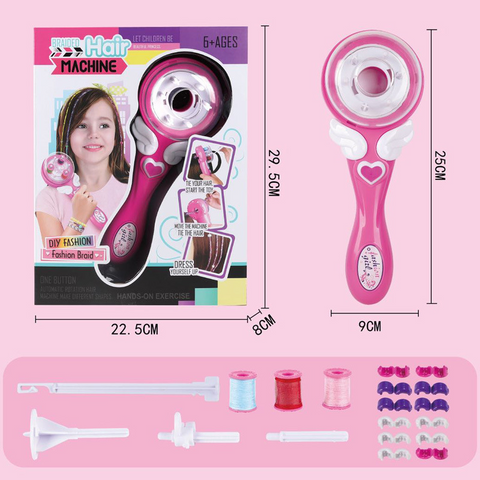 3-Strand Braids Braider:
Customer Reviews:
⭐⭐⭐⭐⭐5.0 out of 5 stars Simple and beautiful I've written some tips to help you out
I can't do the rope braids on my own for my entire life but with this tool it took me about 2 minutes. Some tips I can share with you I think the other reviewers needn't have done is brush the hair that you twist really well. I used a little bit of gel in my daughters hair in each section to keep it straight and hold together and make sure the hair was evenly long when I put it in the grooves. I held out the machine and slowly pressed the button as if tossing her hair (be careful not to swirl it too hard. I did on the 1st and had to repeat) then I just did it following the arrow and turned the machine until it was as tight as I wanted it to be (again, don't overwind) and the picture was the finished product from my first time! There are probably some YouTube tutorials out there from people showing you how to use it, but it was really great and easy, I loved the result.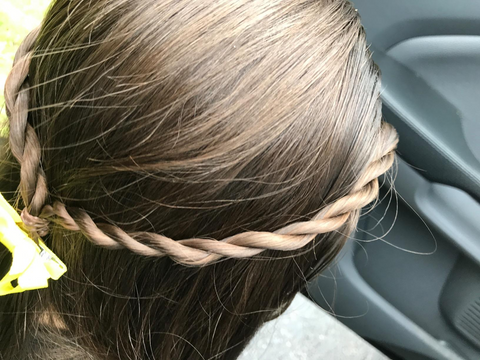 ⭐⭐⭐⭐⭐Can make very tight turns!
It works perfectly😁 nice tight turns.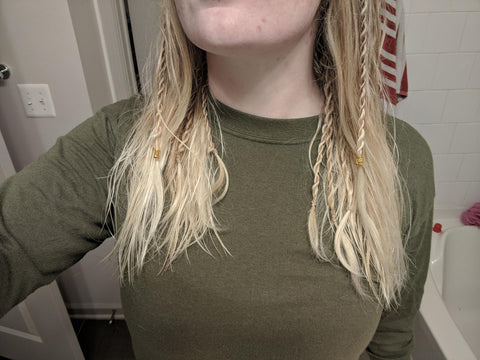 ⭐⭐⭐⭐⭐Good for ethnic hair too!
I see these when I was a kid, they were tall, I'm mixed, so I have ethnic hair and twists are a style. For me it works.