Our Everyday Goggles combine fashion and protection into one!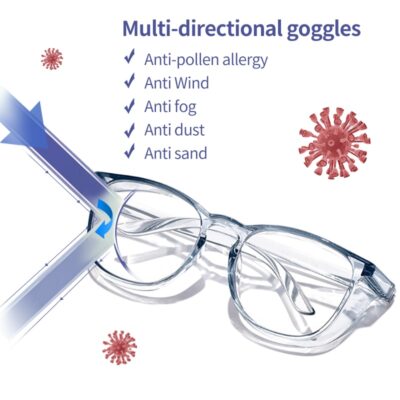 With the look of classic frames and added blue light protective lenses, they will help shield eyes from environmental contaminants and prevent wearers from touching their eyes.
Its versatile look can be taken to work or office, from the hospital to grocery stores. These frames are called Everyday Goggles for a reason.
Special Features: Anti-Fog, Anti-UV, Dust-Proof, Radiation Protection

Uses: Reading,Using Computer,Using Cellphone

Frame Material:: Polycarbonate

Package include: 1 x Everyday Goggles Protective Eyewear