Are you looking for a brand new and exciting way to give your kids a blast this summer?

Bombard your kids with hundreds of bubbles as far as your eyes can see with the captivating
Gatling Bubble Machine!
This amazing machine will let you blast and destroy your enemies with an unending flurry of bubbles!

Inspired by Richard Gatling's diabolical invention, this one-of-a-kind bubble maker will let you pepper your family and friends with a flurry of bubbles!

It's an amazing bubble blaster for kids and adults alike!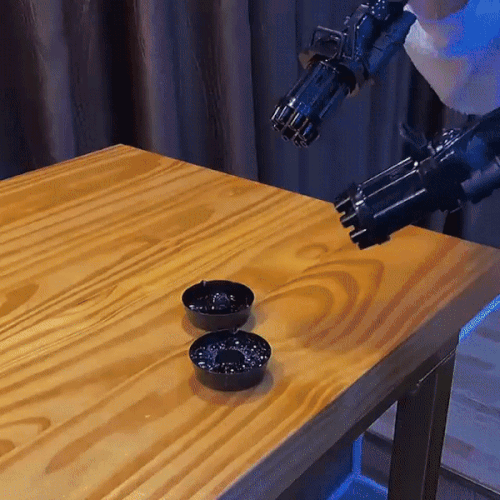 Easily make more bubble liquid steps:
Add washing powder, about 1/5 of the bottle;
Fill the bubble bottle with clean water, stir and shake evenly.
Pour the bubble water into the complimentary plate
Dip the bubble gun in the bubble water and press the switch
Enjoy their bubble time.
Made with premium quality non-toxic and safe BPA-free plastic!

Product Specifications: 
Material: ABS

Dimensions: 68 x 90 x 200mm

Weight: 0.4kg

Power Supply: 3x AAA Batteries (Not included)

Available Colors: Pink, Black
Package Content:
1x Gatling Bubble Machine
1x Bubble Liquid

It's a fun and exciting way to stay cool this summer!

Treat your kids to an amazing outdoor activity as you fill the air with an unending supply of bubbles with the Gatling Bubble Machine!
Note:
If you let the soap into your eye by accident, please simply rinse your eyes with water.
Do not stick your fingers in the machine while it is working.
Turn it off when the bubble solution runs out.