Your Children or Grandchildren Will LOVE This!
Enjoy time with your children or grandchildren as you watch them grow and develop right before your eyes with our Magic LED Drawing Board!
Let them create amazing drawings that glow in the dark, with this special LED drawing board. Depending upon the light in the room, the maximum brightness of their artworks and patterns could last up to 30 minutes!
The darker the room, the brighter the picture.
This is an ideal developmental and educational tool for children of all ages, in a fun, and creative game form. Stimulate your child's creativity, memory and imagination using this Art Therapy, and help reduce their fear of the dark. Your home will thank you, as there will be no more unwanted drawings on walls, floors, doors and furniture!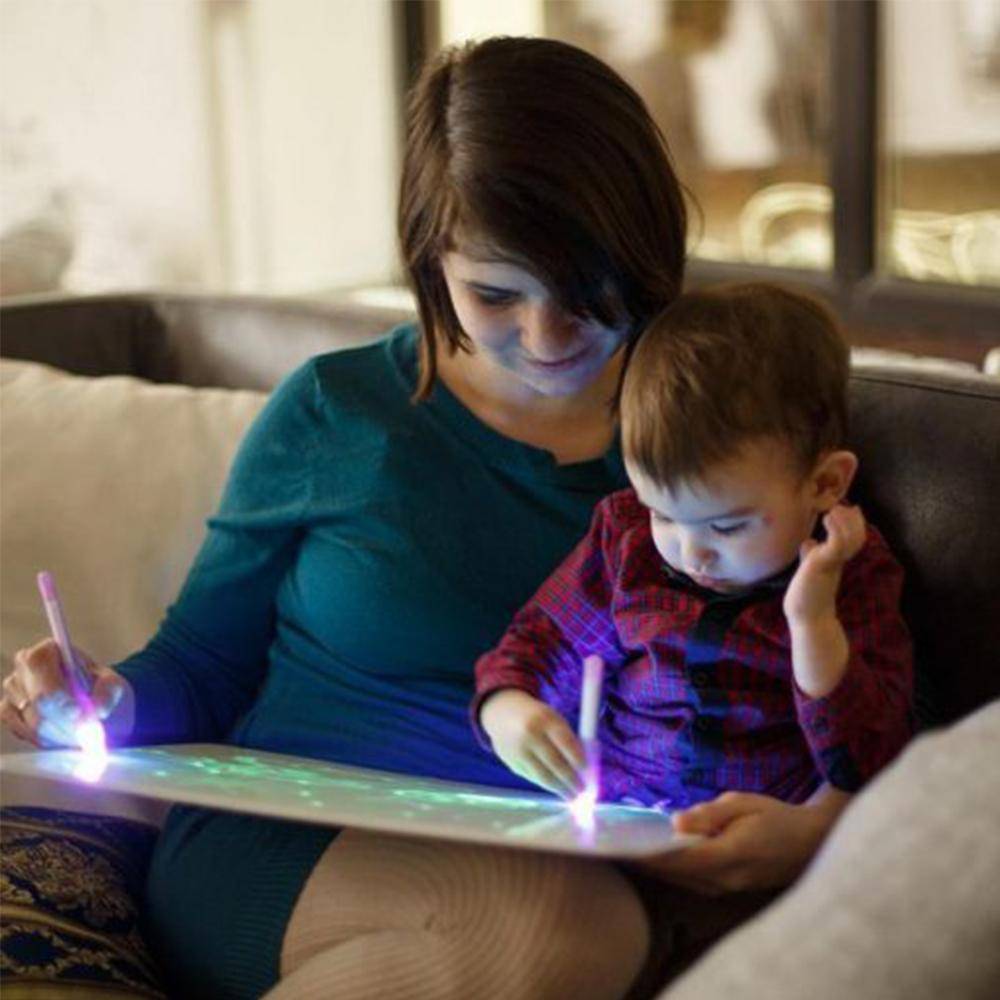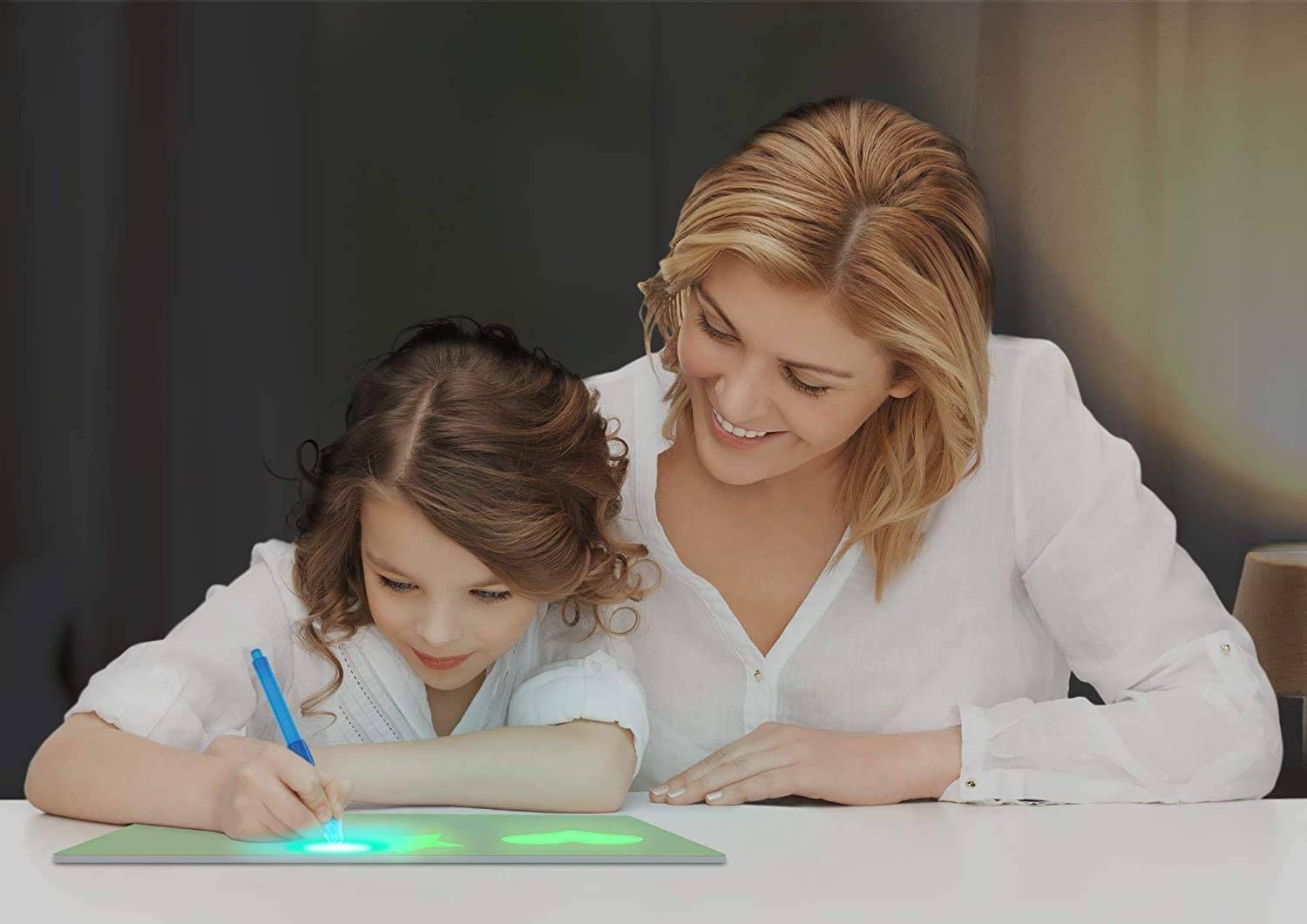 Whether you are in the car traveling, at home with your kids, or need to keep them busy! This LED Drawing Board is the perfect toy for your kid's growth, development, and bonding time with their parents.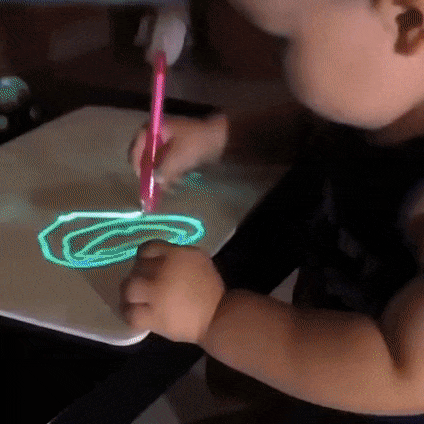 Made to stimulate the minds of kids and let them use their creativity. Making it easy and fun to do things like make their own comic books or cartoons. Imagination is key for kids to use their minds to create their own masterpiece. Also ideal for stenciling, calligraphy, sketching and drawing etc.