365【LAST DAY 50% OFF】LAVA DRAGON EGG – BLACK FRIDAY PROMOTION

🐉

A beautiful and unique lava dragon's egg souvenir 
Lamia's Choic
For fans of «Game of Thrones». «The Hobbit». «Harry Potter». «Skyrim». «How to train your Dragon». or any other magical world with dragons residing in it.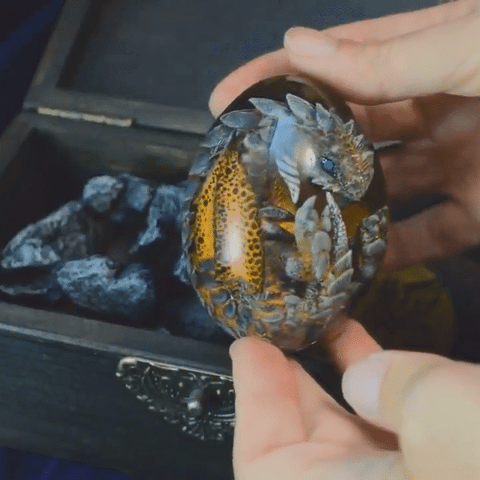 This piece is completely handmade. the dragon baby in the egg is made out of polymer clay and is sleeping in epoxy resin. Every single part of his — tiny feet. wings. head. tail — is worked with incredible detail and love.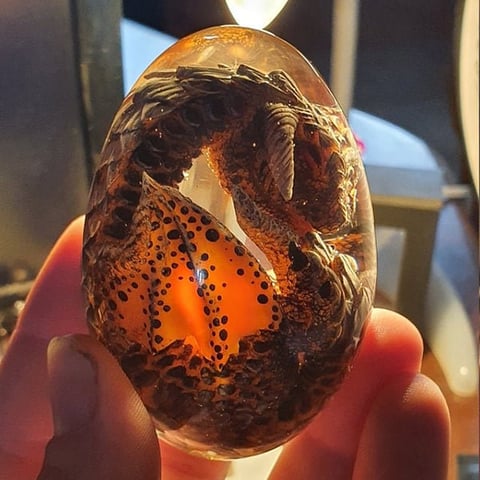 You can also carry the egg around with you in a bag for good luck. play with it to calm down and relieve stress. It can sit on your work desk or near your home computer. Put it on a jewelry box - let it guard your treasures.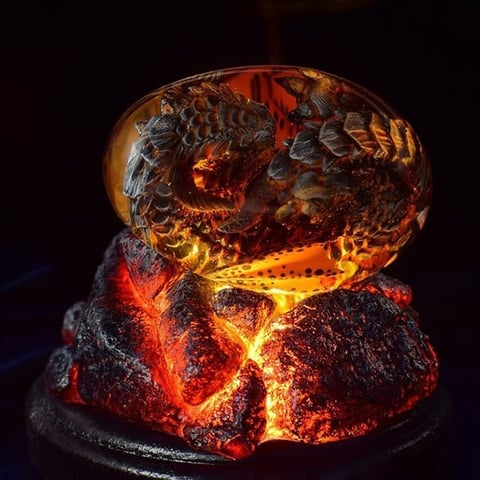 SIZE: Height: 3.1 inches. Width: 2.2 inches. Depth: 2.2 inches
Material: Soft clay + epoxy resin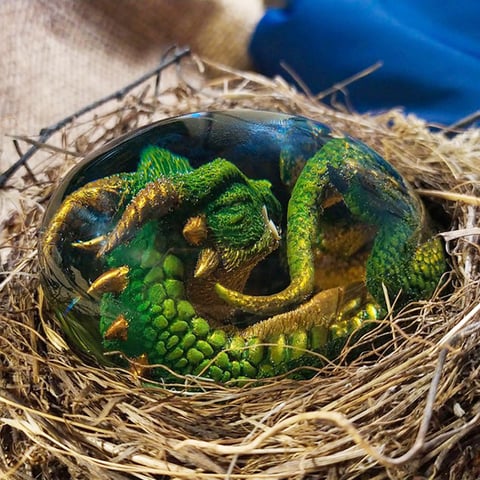 With purchase you will receive:
1. The egg with the dragon inside
2. The wood box
3. Environmental protection bag (so that you could carry a dragon egg in a backpack without fear of scratching it)
NOTE: Each Lava Dragon Egg is unique and made by hand. that's why a small deviation from the photos in the listing is possible.  
SIZE
MATERIAL
Soft clay + epoxy resin
PACKAGE INSIDE
1. The egg with the dragon inside
2. A handmade page of the ancient treatise on dragons
OUR GUARANTEE
Provide interesting. fashionable. and high-quality products in the world. We will do our best to provide customers with excellent customer service support because we attach great importance to absolutely zero-risk customer satisfaction.