No more blunt knives! Sharpen it in seconds!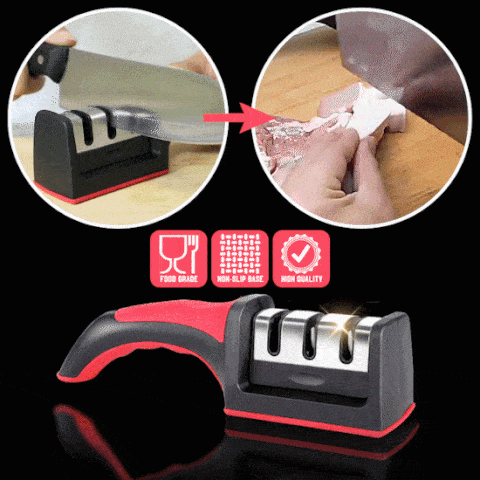 A perfect and best knife sharpener, it's every chef's choice. The Mini Blade Edge Sharpener is lightweight and fits perfectly in your kitchen drawer.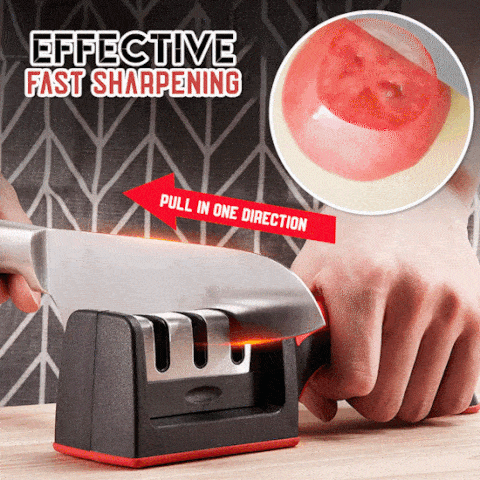 The 3-slot system optimizes the sharpener design with rough grinding, medium grinding and fine grinding. This is to ensure that you always have the right sharpener for the demands of your knife whether it is grinding blunt knives, daily sharpening, or polishing.
Feature: Eco-Friendly
Type: Sharpeners
Metal Type: Stainless Steel
Weight: about 150 g
Package includes:  1 x Mini Blade Edge Sharpener