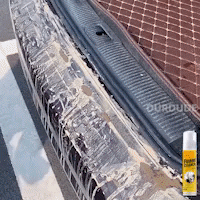 Applied advanced Foam Expansion technology,
Multipurpose Car Foam Cleaner
effectively cleans and protects all interior surfaces like car engines, steering wheels, dashboards, door panels, etc. quickly and easily with rich cleaning foam in just 2 steps – spray & wipe with no trace found.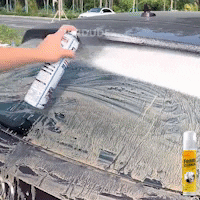 All the stains will be cleaned in a flash, and no toxin or grease will be left so it will never hurt the surface of your car interior.
It would leave a thin and transparent coating against UV light, dirt, fading and discoloration which keep your car flawless and polished up to 3 months.
It also works well on all kinds of surfaces including leather, fabric, vinyl, plastic, glass, rubber, metal and you name it!
FEATURES
Keep Your Car Interior Clean
Fast to Clean Away Stain, Dirt, Ash, Mold, Blemish etc.
Rinse-free with Rich Foam
No Mark/Trace will be left after cleaning
No Toxic, Grease & Odor
UV & dirt resistant coating
Last for 2-3 months after every usage
Work on all kind of surfaces: leather, fabric, vinyl, plastic, rubber, metal
PACKAGE INCLUDES
1pc x Multipurpose Car Foam Cleaner ( 30/100/250mL)