Are you bothered by the fact that the toolbox at home is big and bulky, and the tools are not even complete?
Here comes a pair of portable and versatile pliers that makes your life more convenient.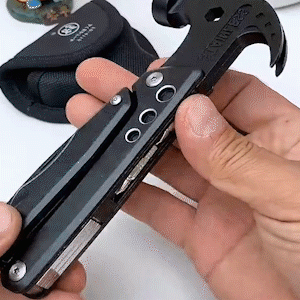 FEATURES:
Multifunctional Design 
This pair of pliers features 7 functions that allow you to do mostly anything. You get a mini hammer, clamp, power pliers, bottle opener, knife, screwdrivers bit, nail puller.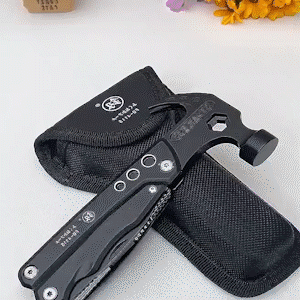 Foldable and Cabinet 
This small equipment is lightweight and compact, so you can carry it around with ease.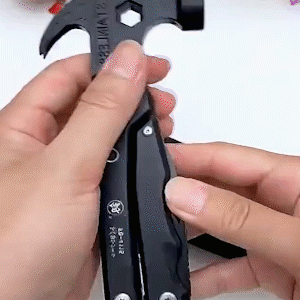 Wide Range of Applications 
At home, you can use it to DIY or repair furniture; When camping, it can be used to build tents, chop firewood; When traveling, it can be applied for emergency situations, and you can use it for self-rescue when necessary; It can also be used in industrial buildings because it is small and portable.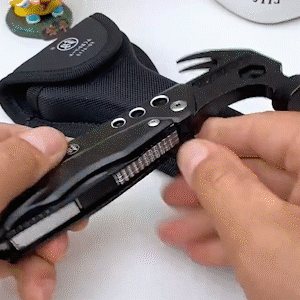 Made to Last 
The stainless steel makes it durable, not easily damaged. Most importantly, the pair of pliers will have a longer service life.

Unique Christmas Gift 
7 in 1 multi tool makes the perfect gift for men brother husband, and even close friends on every occasion of Christmas day, Birthday, Wedding Anniversary, Graduation etc.
SPECIFICATIONS:
Material: Aluminium Oxidation of Handle + 420 Stainless Steel
Product Technology: Oxidation Process, Sand Blasting, Blackening, Fine Polishing
Color: Black