Quick-drying glue, no noise, environmentally friendly, more sticky.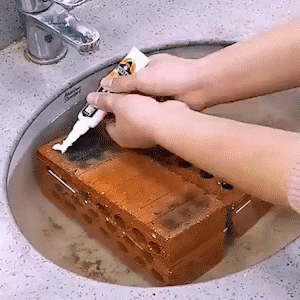 Durable & Safe & Non-toxic -Resistant to heat and cold (-49°F to +239°F), waterproof, and machinable. Solvent-free, non-polluting, non-corrosive, anti-aging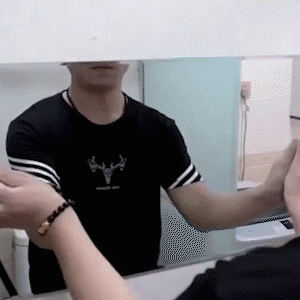 No nails - 

This invisible glue is ideal for heavy-duty adhesion for

 DIY mounting & repair jobs 

and

 

eliminates the need for mounting with nails

. 

Applies white dries translucent.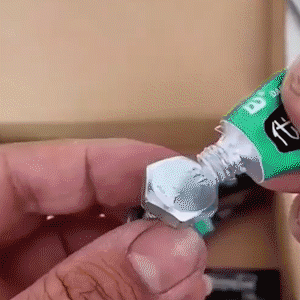 Save Time And Money - 

Nearly all household items can be salvaged quickly at an affordable price. The chemical weld

 

only takes seconds

 

to set and is

 

weatherproof 

and 

extremely durable.
Excellent Bond Strength - 

This strong instant grab adhesive is specially designed for interior use, providing strong bonds for

 

DIY, mounting, 

and

 repair jobs in the house.
Multi-functional -

 

This wood glue is suitable for many other materials such as concrete, plaster, brick, or stone, as well as being 

an effective metal glue, ceramic glue, and plastic glue.
Application - 

Frosted glass, marble, lacquered wood, soft metal plates, tiles, mosaics.

 It is best to use an invisible wall mount.

 

and is ideal for fixing skirting boards, polystyrene moldings, window ledges, coat hooks, etc.
Specification:

Color: White
Product features: Environmentally friendly, solvent-free, non-toxic, low voco
Anti-aging, easy construction.
Product use: Ceiling, gypsum board, wood plywood bonding and
Seam sealing; trim strips and anchor lines;
For aluminum alloy doors] the interior parts of the window
Waterproof; metal, galvanized sheet, stainless
Bonding and sealing of steel, sheet metal and other materials.
Packing list: 
Glue*1