Trim your waist and detox in one go!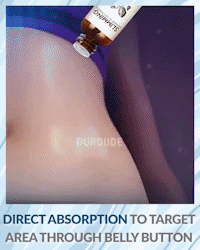 TummyFit™ Anti-Cellulite Herbal Oil significantly reduces belly fat with an premium natural blend of slimming oil that detoxes the body and burns fat.
Infused with multiple herbal essence and essential oils, it is formulated to tone and reshape bloated stomach while eliminated stretch marks with skin tightening agents.
Other than using it on your stomach, you can use this oil to shape thighs, arms and other areas of fat deposit. Easy to use and fast acting. 
TUMMY OFF: Stimulates lipid metabolism on waist to dissolve belly fat.
ANTI-CELLULITE: Removes stretch marks and firms loose skin to reveal smooth and tight skin.
BOOST CIRCULATION: Promotes blood circulation to facilitate the break down of fat cells.
FAST METABOLISM: Initiates higher metabolic rate and detoxes the body naturally.
HEAL BODY: Relieves bloating and stomach discomfort with the massage oil.
NATURAL & SAFE: Made of a natural body slimming & detox blend of herbal oils. Safe for all skin and body types.
WIDE APPLICATION: Perfect to use on stomach, thighs, arms and other areas of fat deposit. 
SPECIFICATIONS:

PACKAGE INCLUDES:

1 x TummyFit™ Anti-Cellulite Herbal Oil